The Bride Who Refused to Settle for Less
Jay emailed my etsy shop 6 weeks before her wedding. She was in search of a bell shaped cage. 
She ordered a custom wedding dress that was similar to Lady Diana's wedding dress, and Grace Kelly's wedding dress. Like their dresses, Jay's dress was pure 100% silk.
Jay wanted her wedding dress to feature the bell shape similar to the dress Princess Grace wore. Her custom gown was designed by a European bridal company. She was very pleased with the high standards and quality, but continued to long for her childhood dream wedding dress with the bell shaped silhouette.
Jay consulted with me on how to achieve that bell shaped look. The crinoline that was included with her gown was a mermaid hooped crinoline that gave the gown an A shaped silhouette. Jay frantically began searching for places to find the bell cage.
 Her bridal dress company refered her to other companies that specialized in dress support. Jay found that all of those referals were companies that made crinolines. But none made bell shaped hoop cages. 
Jay wanted to make sure we were headed in the same direction, and brought her massive silk gown to a consultation session. I tried to convince her to leave her perfect dress as is. I thought the dress was at a perfect state, and could not get any better.
Jay continued to insist that the dress needed a bell cage. As I listened closely to her deep desire to have a Princess Grace dress, I made the commitment to work with Jay to make her dress dreams come true.
Jay tried on her wedding dress with no crinoline support to show me how the dress looked without asn undergarment support.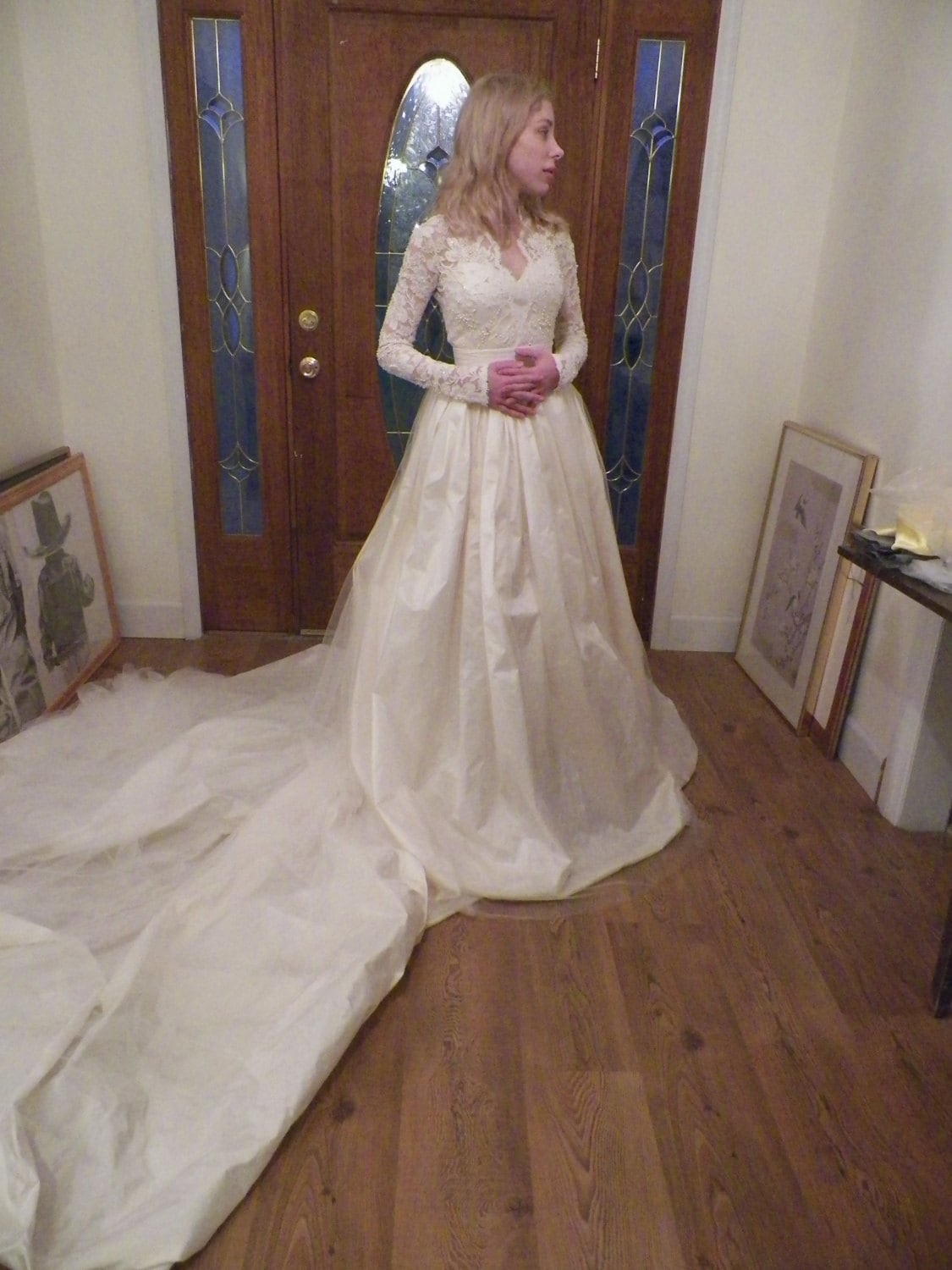 Jay's gown with no crinoline support.
With no crinoline support , the wedding dress was a lot of beautiful silk with no shape or form. I measured the dress length at the front,sides and back.
I asked Jay to return within 2 weeks to try on the custom bell cage. Before Jay left, she tried her dress with the mermaid cage.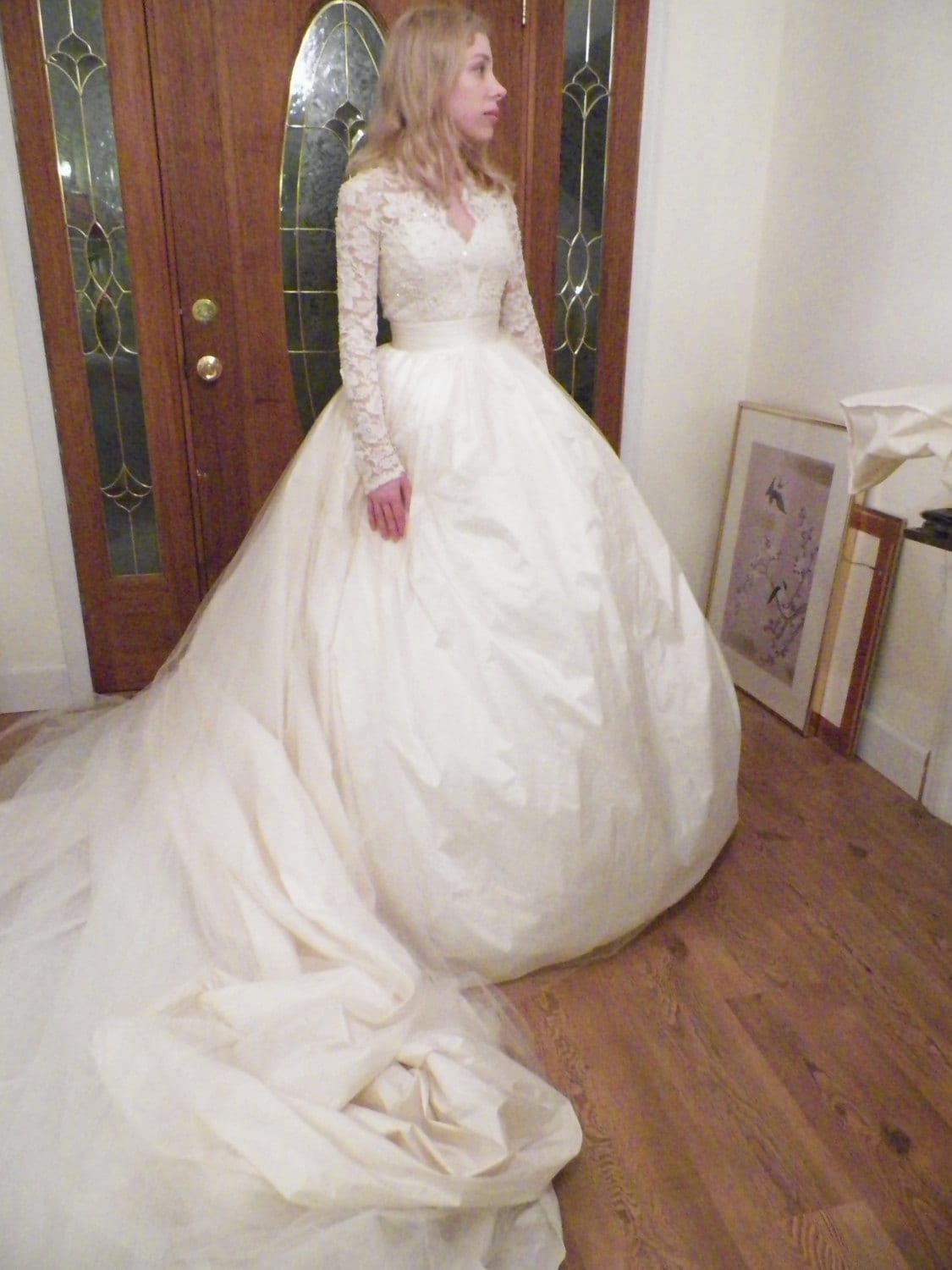 The mermaid hoop cage added definition and form. I thought this was as good as it gets. Not Jay!!! She insisted that the bell shaped cage will bring the best out in her wedding gown.
Within 2 weeks I had completed Jay's bell cage. She returned to another fitting. At this time she requested that crinoline net ruffling be added and built into the cage. She loved the bell shaping, and now wanted the fluffiness that tulle adds under the dresses.
Another two weeks later we did a third fitting. We were both amazed at how the additon of crinoline net added a princess like touch to the overall appearance of the wedding dress. We added a tournure on top of the bell cage. The tournure added a final touch that brought the dress from perfectly beautiful to divinely magnificent.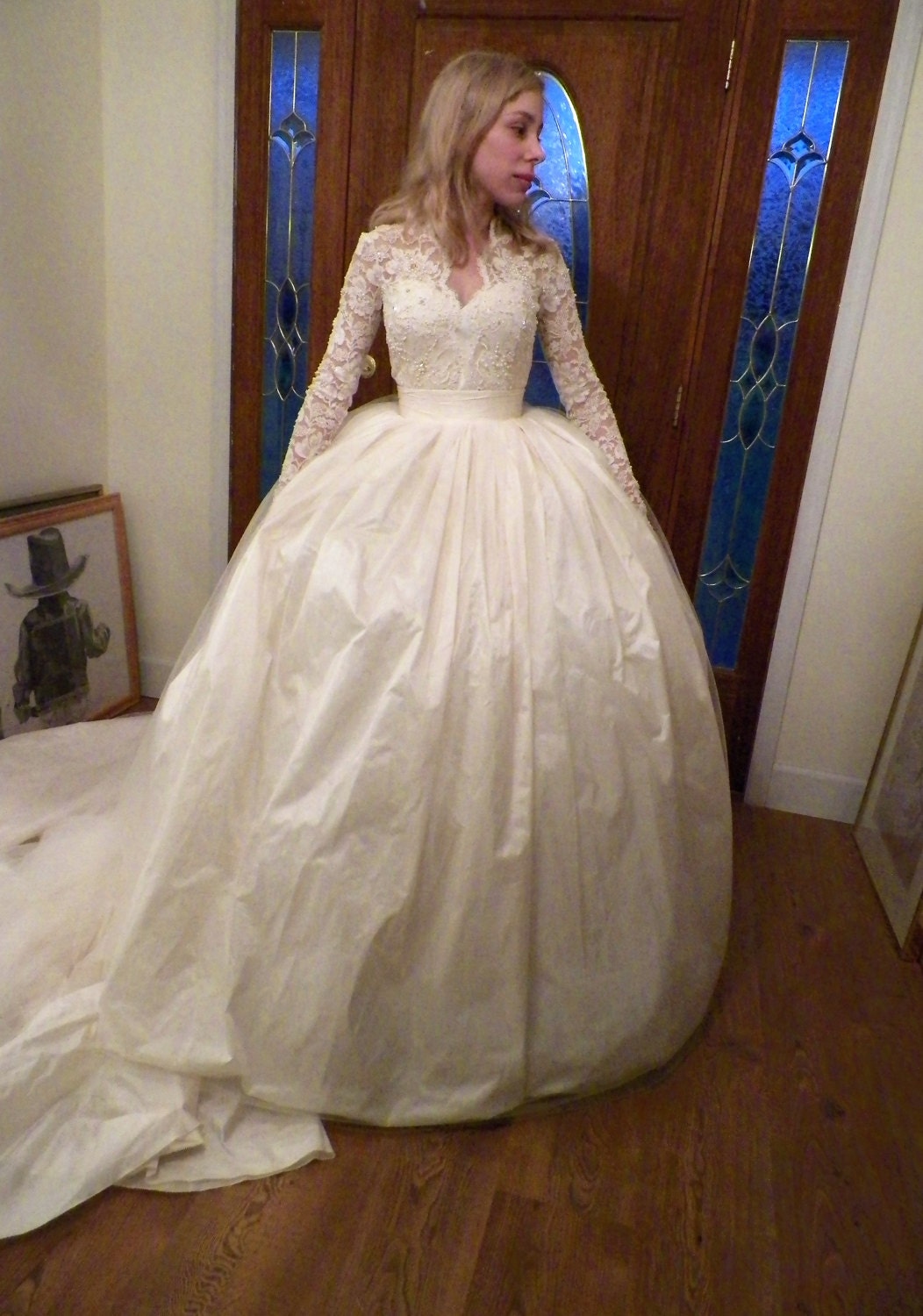 Bell cage under the wedding dress makes brides dress dreams come true.
I could never imagine that Jay's wedding dress would be amazingly enhanced by a bell cage. The transformstion was magical.Jay was a happy bride to be. And I was happy for her.
Jay would not give up until she got exactly the wedding dress look and shaping that  she truly wanted. She was very persistent, and insistent on wearing the bell cage. I learned so much from the process, about never
 giving up! 
Jay told me of other upcoming brides that were in search of their dress dreams.  Brides who settled for dresses that were almost what they wanted.
I promised to Jay I would develop a blog for brides, and tell Jay's story. How Jay search in Europe, and five other states in the USA...searching for that bell cage. To the brides to be...push on and persist for you dress dreams.
My next post will show you designs and shapes that will make your waist look smaller to enhance your wedding dress.